Writing is a creative work. While Microsoft Word and Apple Pages are popular and handy, they tend to provide lots of features on formatting, but neglect the need of creative writing. Numathic Write is a tool focusing on pure writing with proper support to modern formats, like markdown files, source code, etc. We have laid out rich features to support technical writing, fiction writing, etc. Give it a try, or keep an eye on what it offers that might fit your needs.
Numathic Write is Safe.

There are quite some editors that developers like and used daily. Sublime Text, Atom, Bracket, and Visual Studio Code are the popular ones. They both support plugins (or extensions) and rich set of shortcut keys to enhance and speed productivity.

But plugins or extensions can also introduce some unknown privacy issues. While some plugins do the processing locally, some may use services on the Internet. Thus your data may be exposed. Modern software usually has integrated telemetry feature to collect usage data that also might be a concern of yours.

Numathic Write requires no Internet connection, nor plugins. It only reads and writes to the file of your selection. That is it. This is reviewed by App Store review team. So, when you download Numathic Write and use it for whatever tasks of yours, you can rest assured that your work is safe and local.
Highlights and Ideas
Data Stays Local

We recognize the fact that writings need more protection than other digital assets. So, Numathic Write doesn't send your craftings in anyway out of your computer. It never will.
Security and Privacy are Top Priorities, not Afterthought

Security and privacy come with costs. One of them is convenience. Whenever comes the need to have a cloud enabled writing package to provide a seamless writing platform across devices and platforms, a new product will be created instead of morphing Numathic Write into a software package with different goals.

You can always trust this writing tool in which you invest and believe.
User-driven, not Data-driven

It doesn't track your usage. We believe in and trust our community and users to give us valuable feedback then mining user's behaviours. Please send us feedback and suggestions. We are improving this tool. Be sure to upgrade and check the coming features.
Gallary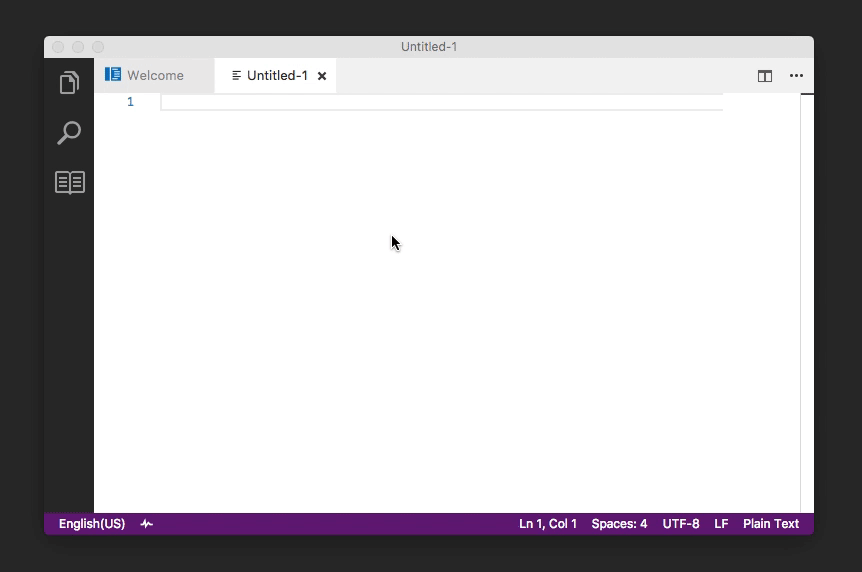 How to Use Custom Dictionary

We are adding more dictionaries into Numathic Writer. If you send us an email with your specific language requirement and that language is in our list, we can move it up so you can have it in our next release. If you are working on a field with special glossary, or you simply require a language that we can not support yet, you can always use custom dictionary.

First, you click the English(US) button on the bottom left cornor of Numathic Write, select Custom in the popping up list. Now, Numathic Write will try to load dictionary from this path:

Create a file custom.dic with your words (you can put a sentence too, if you choose to do so). For example:
this


my




words




list



Then, copy this file into the place where Numathic Write expects to find it.
cp custom

.dic

 ~/Library/Containers/com

.numathic

.write/Data/custom

.dic



Now, quick Numathic Write or switch to other dictionary and switch back so custom.dic can be picked up, and enjoy.